Key Information
At Hunter Gather Cook we understand that it can take more than just the basics to live comfortably in the wild and the appetite for amazing adventures and great food never ceases. That's why in addition to our seasonal days, we also offer specialist courses to help you level up your skills in certain areas. On this course, you'll learn how to identify and gather mushrooms, before enjoying a variety of taster dishes using your fungal finds from the day.
Full Cost
£180.00 per person
Available Dates
October 14
Course Attendees
30 people maximum
Our resident mushroom maestros Lee Moreton and Elliot Kett will teach you all about the various fungi families, where they grow and why and how to harvest wild mushrooms in a safe and sustainable manner during a few hours wandering through mixed woodland. Our expert truffle hunter dog B, will also be on hand to demonstrate her unique skills.
But it's not just mushrooms you'll be munching on. In October, our game larder is packed with pheasant, duck and partridge, so you will also learn how to process game birds and prepare them for the pot.
The rest of the day will be spent cooking up our wild finds in a variety of different ways on open fires at our Shepherds Barn HQ in Firle.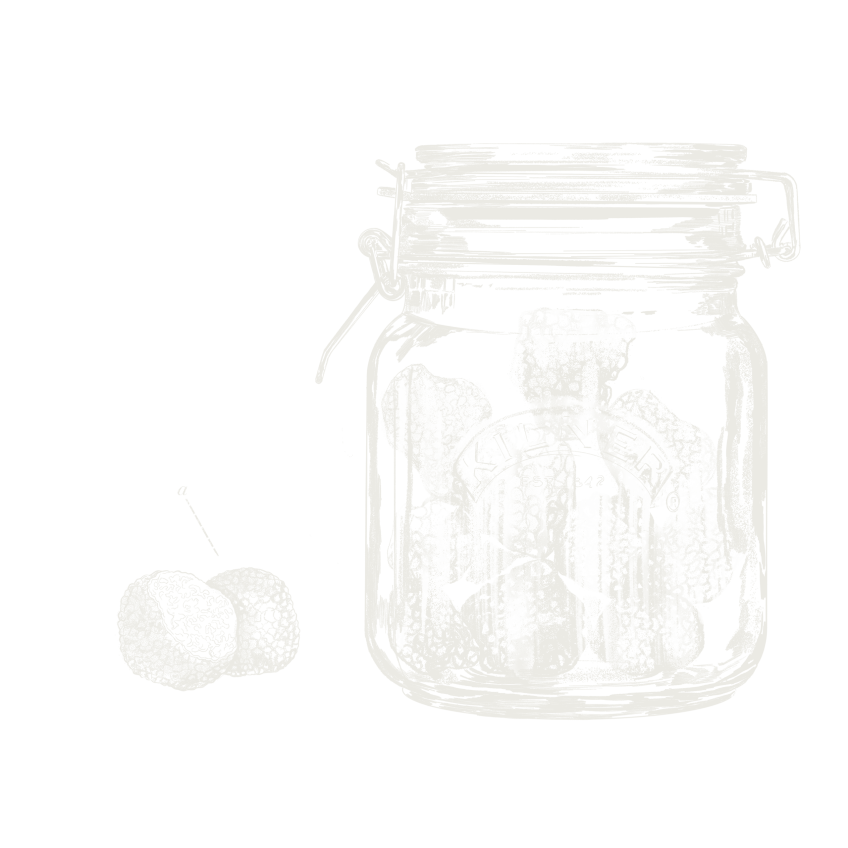 "I went back to basics to try and simplify life as I knew it. I wanted to see if it was possible to live as a 21st-century hunter-gatherer while really getting to know the wild ingredients I loved using in the kitchen."
How do I redeem a Gift Token?
To redeem a gift token the recipient just has to decide what course they wish to partake in, check the availability and either book the course on the website adding the gift code in the checkout process or email at [email protected] quoting their name and preferences and we will send them all the information they will need prior to the course taking place.
Can I bring my pet?
Due to animal butchery on site, dogs or pets are NOT permitted on any of our courses.
Are the instructors actually qualified?
Yes, we have some of the leading outdoor cookery, fire masters and foragers in the UK working with us, all staff are first aid trained and food health & hygiene certified to level 2 and we have a 5 star rating for our kitchen.
Is there a toilet?
Yes, we have a fully functioning toilet at Shepherds barn, Very similar to the one you probably have in your house.
What about my dietary requirements?
Due to the nature of courses at Hunter Gather Cook, they're not really suitable for vegetarians or vegans, as many courses involve butchery and consumption of wild meat… the clue is in our name. Having said that, this is probably the closest you can come to being an ethical meat eater, as all of our game is wild and shot by us or a local estate. So far we've converted a number of vegetarians, but if you are strictly plant based, our meat based experiences probably aren't something you'd enjoy.
We deeply respect individual diet choices, which is why we are pleased to offer private courses which are completely meat free and just focus on the wonderful array of edible plants available on our site. For the pescatarians out there, you'll be pleased to know we do catch fish from our lake which are eaten on courses.
Please ensure that you have a good breakfast on the morning of the course, as you will be preparing everything from start to finish on the day, so you should expect to be flexible on when you eat. Hunter-gatherers might not have regular meal times, but we sure know how to feast. You are welcome to bring along a few snacks if you wish, but please be considerate of the environment and don't litter!
Please make us aware of any food allergies or specific dietary requirements you or your group may have prior to the course taking place.
What should I bring?
Just yourself and a refillable water bottle. As a lot of our courses take place in and outside of the barn with the occasional foraging ramble, we recommend sturdy footwear, a waterproof jacket (we all know how the British weather behaves). A sense of humour and a willingness to learn about some wild stuff and get out of you comfort zone (chopping off a rabbits head highly recommended).
What about the weather?
Nature is unpredictable and the weather really is out of our control, although we do try our best. However, we're prepared as we can be for different weather conditions. All our courses take place in Shepherds barn with big fires and plenty of shelter (after all…it is a barn.) we conduct our courses in all types of weather and we always deliver you a weather check on the Tuesday before the course takes place along with other info.
How can I get there?
We are based just outside the village of Firle near Lewes in Sussex. Full details of our location will be disclosed upon booking.
The nearest train station is Lewes, which has a regular service from London Victoria. You can get a Taxi from Lewes station which should take 10 minutes to get to us. For larger groups, a minibus can be booked through Chariots on 01273 813401. If you are driving by car, we have plenty of space for parking.
What time does my course start?
All our courses start at 10am unless specified otherwise. Please ensure you are punctual and arrive at 9.45am. We will meet you at the car park at 10am and take you up to shepherds barn.
Courses finish at 6pm but can run on until 7pm at the very latest depending on how well you guys do in the fire workshop and mixing your wild cocktails.